Creating a relationship with our patients is a big significance to us. So, we would like to share with you everything that's new in our office to assure that you are getting the best and latest dental care.

Sincerely,
Dr. John Aulick

We are now accepting Care Credit!
May 20, 2015
Care Credit is a wonderful way to help patients out financialy.
You can now pay off your dental bills!
Apply today to finance your dental bills or click here to see how it works!!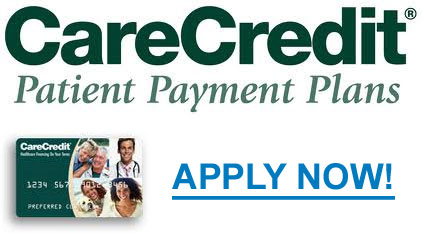 Mini Denture Implants
November 21, 2013
We are now introducing a new and exciting procedure being practiced in our office!
Three words: Mini Denture Implants!
Let us tell you more:
This is a minimally invasive, affordable dental implant procedure that can provide the denture stability you've always wanted – without the costs and time associated with full-size implant treatment.
Smaller than full-size implants, mini dental implants are inserted to retain and stabilize your lower dentures.
3M™ MDI mini dental implants:
Typically do not require an incision in the gums
Cost significantly less than full-size implants
Can often be placed within several hours
Note: Not all patients may be qualified for MDI Implants. A consultation and exam appointment is required before the initial procedure.
http://solutions.3m.com/wps/portal/3M/en_US/mymdistory/mdi/implant-procedures/
Single Tooth Restorations, Fillings, and Crowns
update 12-13 - December 21, 2011
E4D At Dr. Aulicks office, we now offer in-house crown restoration. E4D is a product and procedure that enables us to offer metal free digital restoration for crowns, right from our dental operatory. Our dentist, Dr. Aulick and his assistants, Nancy and Brit...
read more